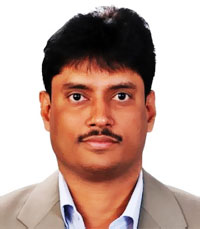 Udaya Bhaskar Rao Abburu
CEO & Managing Director, iRam Technologies
We welcome the budget! It is a people focus budget. Our honourable standing finance minister Piyush Goyal announced the series of measures in Budget 2019 – 20 to promote AI and infrastructure, and we as a company are looking forward to its future scope.
iRAM would be standing with Mr. Goyal's initiative to build next-gen infrastructure physical as well as social for a $10 trillion economy and to provide Ease of Living. This will also mean opportunities for the smart city venture and companies like iRAM. We will be working closely with the government to make basic facility available like smart parking solutions, smart lighting solutions, infrastructure etc.
Also, the announcement to build a Digital India that reaches every citizen by creating innumerable start-ups and jobs, will give a major impetus to the smart city initiative. National centre for artificial intelligence is under consideration. Along with that a national AI portal will be developed soon, and this is a very welcome step for IoT enabled companies like iRAM.