Making urban living convenient..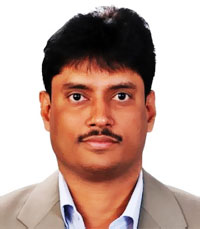 CEO & Managing Director
UdayaBhaskar Rao Abburu
As the CEO & MD of iRam Technologies, Uday oversees the overall business strategies, investment, finance and supply chain management at the company. A dynamic leader with in-depth technical knowledge Uday mentors and guides the senior management with his keen insight.
An industry veteran with over 28 years of experience, Uday has worked in the telecommunication industry in leadership, sales, project management, design & development, testing & product evaluation roles. He has worked in India and US with leading corporates like Samsung Telecom, Ericsson, Metro-Optix, DELL, ADVA Optical to name a few.
Udaya holds a bachelor's degree in Electronics Engineering from Nagpur University.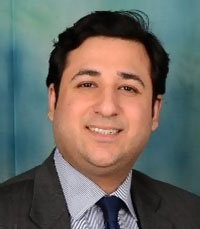 Vice President – Global Sales Marketing and Alliances
Vishal Mehra
At iRam Technologies, Vishal oversees Sales, Go to Market Alliances and Partnerships. He creates and executes operational strategies to achieve business objectives and participates with other senior managers in developing strategy for the entire company.
Vishal has over 20 years of diverse corporate experience across functions in various large Indian and American MNC's like Tektronix Communications, Polycom, Tata Communications and Bharti. He has been instrumental in engineering large multi-million-dollar deals in his earlier roles and establishing strategic partnerships. He has worked extensively in the telecom sector and government projects in India and African sub-continent.
Vishal is also involved with select technology start-ups in the capacity of angel investor and GTM adviser. Known for his professionalism and management skills, Vishal has expertise in start-ups, funding, IoT, telecom, automation, smart cities, sales, business development, account management, channel & distributions management.
COO
Sarath Kumar Kodali
As the Chief Operating Officer, Sarath is responsible for overseeing the company's day-to-day operations, customer deployments, vendor relations, pre-sales, product quality control, product solutions, creating operations strategies and policies.
In his previous avatar he had co-founded couple of companies that did lot of slideware, and generated investor excitement. His overall experience is more than 20 years in the fields of IoT, big data analytics, NAS, storage virtualization, compiler tools, debugger and database. He has worked in various renowned companies like HP, Wipro, EMC, StorageTek, etc.
Besides work, he takes keen interest in gardening, eco-friendly products, music, dance, drama, ancient history, archeology, anthropology, Indian philosophy, travel etc.
Sarath holds a master's degree in Computer Science from College of Engineering, Andhra University and B.E (Mech) from VNIT, Nagpur.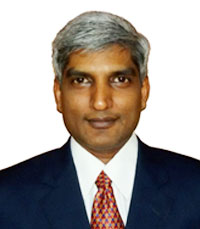 Co-founder & CTO
Satyanarayana Divi
Satyanarayana is the Co-founder and CTO, at iRAM Technologies. As the Co-Founder he has worked with team to build an organization that is recognized for its role in bringing the benefits of IoT, both as a professional skill and as a learning tool, to the masses. Being technically strong, Satyanarayana is also responsible for planning the information technology future of the organization, as well as for the implementation and maintenance of current systems.
His overall experience is more than 21 years in the fields of IoT, Hardware and Software Design, Network Processors like IXM2400, IXP2800, IBM NP etc. He has worked in various companies like Wipro, Mindtree, Ordyn Technologies etc.
Satya holds a master's degree in Electronics and Communications from Indian Institute of Science (IISc), Bangalore.